Postet av Bækkelagets SK - Orientering den 24. Mai 2016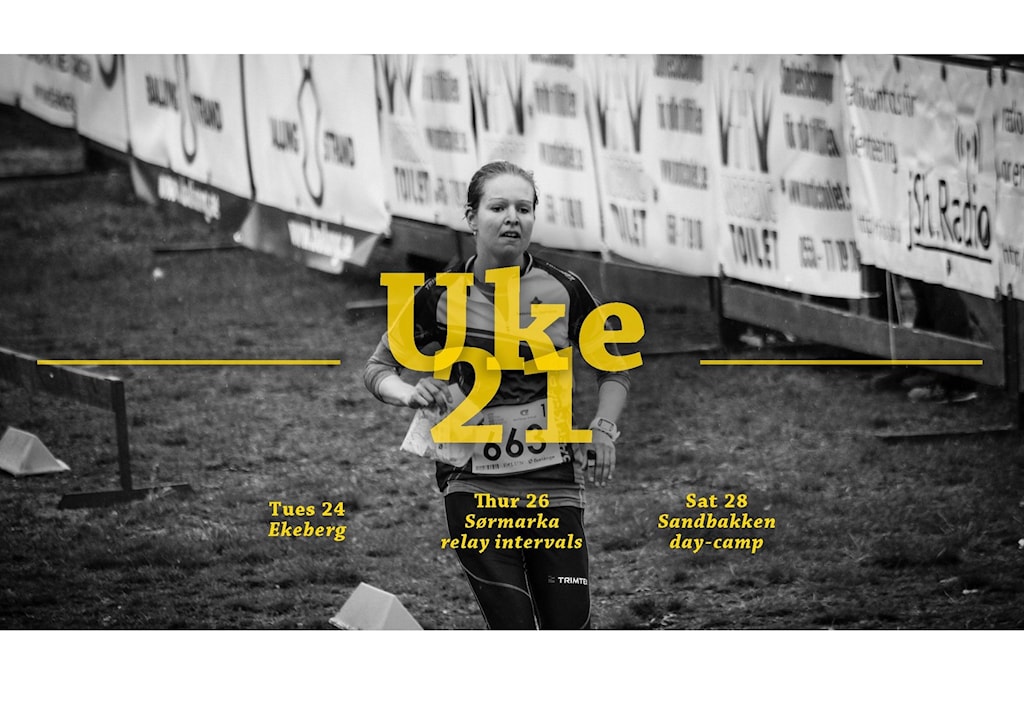 So many things are happening. Our 4 girls and boys are running the EOC since last Saturday. All the sprinters qualified for the final. Øysten 10th, Nikoline 27th and Lone 43rd. Today was qualification for the Long. Only Carl was running it and, without surprise, he qualified for the final. Next race tomorrow for Carl, running the long final. Yet to come in EOC is Middle distance and Relay.

Last week-end was also 15stafetten and Knut Valstad. 3 places gained since last year on the relay, and a very good spirit. On the Sunday it worth noting our girls taking the 1st and 2nd steps on the podium in W21.
Tuesday 24/05/2016 | physical training Ekeberg
- warm up on map
- jumps + PPG exercises
- carre magique are back :)
- intervals 12x1'15''
We meet 18:00 outside the BSK-office

Thursday 26/05/2016 | relay intervals Sørmarka
We keep the fun and hard work towards Jukola.
This week, working on the hunting mode with some relay intervals in Sørmarka, using all its "Finnish" areas.
The menu of the day offers some specificities on each interval: relay 1st leg 1st control, contour+marshes, straight corridor, normal O, and a "Fast and Furious" entering the "finish arena"
No Emit, but bring your GPS for analysis.
We meet at 18h30 on Sørmarka center parking.
Saturday 28/05/2016 | club day camp at Sandbakken
I will "plagiarize" Johan for the general description in Norwegian here :
Lørdag 28. Mai blir det en felles klubbsamling der alle er velkomne uavhengig av alder og form.
Sett av dagen! Dette er en enkel samling for alle klubbens medlemmer og vi håper at så mange som mulig benytter anledningen for å få gode og morsomme treninger/aktiviteter i tillegg til å bli enda bedre kjent med alle i klubben. Oppmøte er ved Sandbakken der vi gjennomfører en økt før lunsj og en økt etter lunsj. Det vil være øvelser og aktiviteter for alle uavhengig av nivå.
Klubben spanderer lunsj på alle som kommer, derfor må dere melde dere på slik at vi vet hvor mye mat vi trenger. Påmelding: http://eventor.orientering.no/Activities/Show/1605

Har du ikke anledning til å være med på to økter så er det fullt mulig å bare bli med på en. Hvis du ikke blir med på trening så er det allikevel superhyggelig hvis du blir med på lunsjen som er ca kl 12.
More infos will come in the week. But already a few technical things for the Sr/Jr group. Bring Emit and GPS.

We will run competition style in the morning, working on relay skills. Mass-start one mass-relay on sprint map and then chasing using the times of the sprint. Of course forkings a bit everywhere :)
After lunch quick talk about relays, and back in the forest for some good technical exercises (multi-picking, no-compass, …).
---
0 Kommentar
Kommentarer
Logg inn for å skrive en kommentar.