Postet av Bækkelagets SK - Orientering den 4. Apr 2016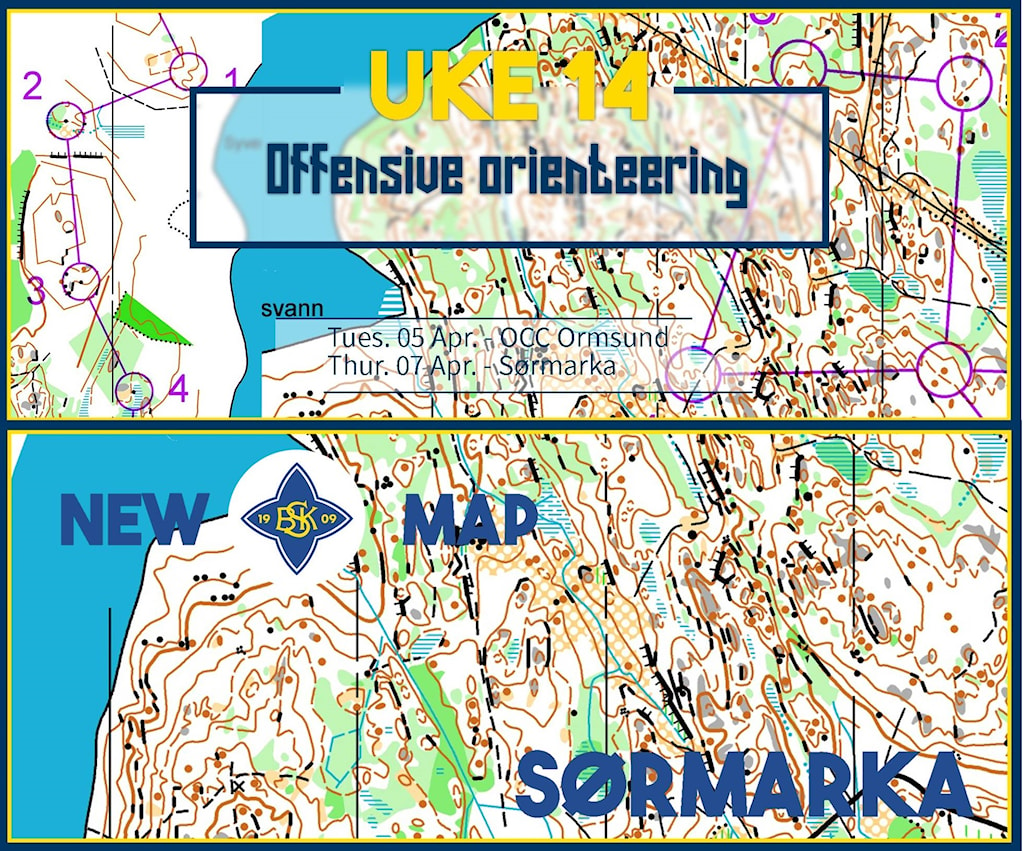 Exciting week the one coming, as we organise the OCC this Tuesday in Ormsund, and Thursday we go on our new fresh map Sørmarka ! One of the very best maps in Oslo area. Working on offensive-orienteering.
Tuesday 05/04/2016 - OCC
OCC organized by BSK of course ! In Ormsund.
Infos are already on facebook.

Youngs under 17 should most definitely run it. The others are asked to help on the organisation (but you can run a course before or after your shift
Thursday 07/04/2016 – Technical on New Map Sørmarka !
This Thursday we go for the first time on the new map of Sørmarka. It has been remapped and it looks very exciting.
We will start with a short loop aiming at offensive and calm start.
Followed by intervals on Offensive-simplified plans orienteering. Starting with a modified map and gradually letting the runner do the simplification work.
And we will end with a short race.
We start at 18h30 from Sørmarka center parking lot : https://goo.gl/maps/xcW4crcTqNz

NEXT WEEK #15
Tuesday > OCC in Vulcan area. Register here : http://eventor.orientering.no/Events/Show/6724
Thursday : Big relay training in Sørmarka ! All the runners thinking about running any relay this season are strongly encouraged to join for the training next Thursday. New map Sørmarka, real flags, tiing, mass-start and forking. And most importantly : good fight and good mood !
---
0 Kommentar
Kommentarer
Logg inn for å skrive en kommentar.
Siste fra Bækkelagets SK - Orientering