Postet av Bækkelagets SK - Orientering den 18. Mai 2016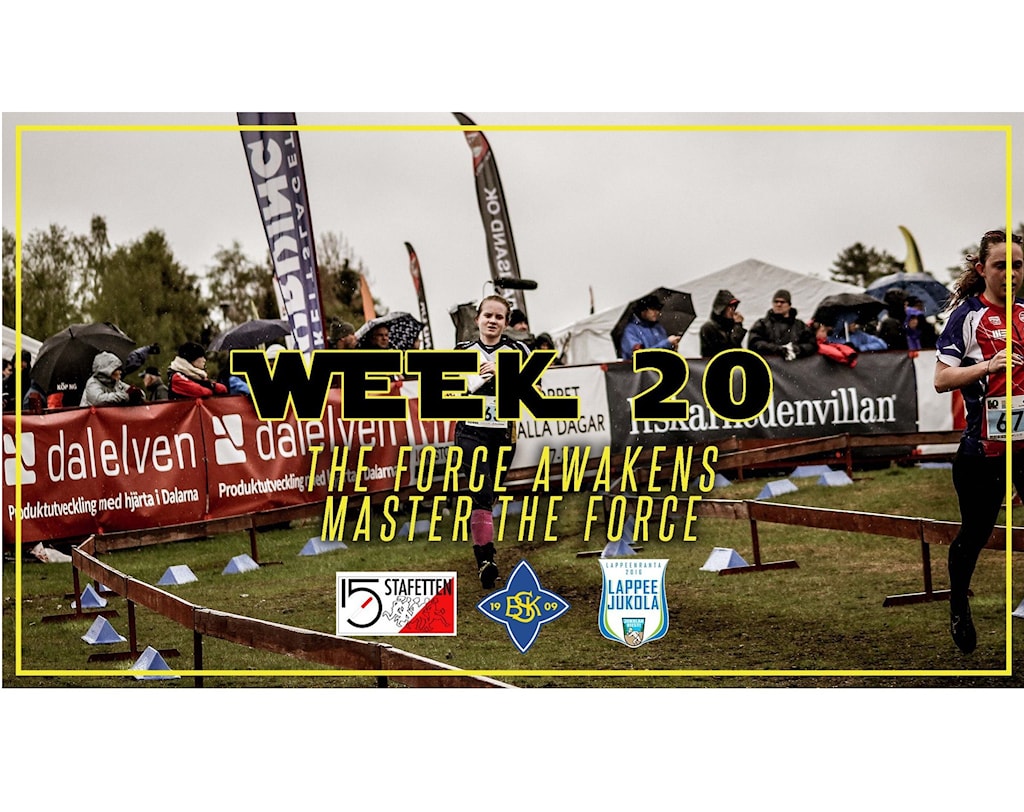 Great week-end in Sweden for BSK. Great job from the BSK babes, once again. First team is 22nd, so 10 places better than last year (31st) and 40 better than 2 years ago (61st) ! Great job from the second team too, coming with a solid group and having very clean races all the way through the competition. Not forgetting the youth relay!
And even if the result is very good, we can aim for even better next month on the Jukola/Venla ! One month to tune up, awaken the force and master it, in order to achieve even greater results in Lappeenranta, Finland.
This week-end we have 15stafetten. And Knut Valstads minneløp.
Four BSK runners are also running the European Champs.
Thursday 19/05 – relay training in Greverudåsen
One month left before Jukola. BSK invasion on Finland. It is now our main focus until then.
This week we will wake up the force, hunting mode !!! And work on mastering the force.
We start with micro-sprint qualifications. On the top of Greverudåsen. Followed by a chasing-start on the whole map at normal scale.
Beast Hunting mode activated ;)
Bring your Emit and GPS watch.
We meet at 18h30 at this place (where a small road goes on the left, I hope we can park there. Please tell me if we can't) : https://goo.gl/maps/ZCb3diRAKt92
In the week-end
EOC in Czech Republic :
Four of our BSK runners are running the European Championships. From this week-end to the next one.
For them it will start Saturday for Øysten with the sprint-relay.
Sunday for Øysten again, plus Lone and Nikoline, running sprint qualification and hopefully the final.
Then it's time for the championships to begin the forest races, and Carls enters the competition on Monday with the long qualification, Tuesday long final, Thursday Middle qualif, Friday Middle final, and relay on Saturday.
Check out the programme there : http://www.eoc2016.cz/en/practical-info/programme
and the results there : http://livecenter.orienteering.org/
Knut Valstads minneløp
registrations there : http://eventor.orientering.no/Events/Show/6068
Next week-end
Club Training day saturday 28/5

Saturday 28th of May the club organize a day camp in Sandbakken.
Training morning and afternoon. And lunch together in Sandbakken.
For everybody; kids, juniors and adults. Exercises for all levels and distances.
Exercises focusing on specific skills, and some courses + some relay situations of courses.
Save the date !!! May 28th
Register here so we know how many to prepare lunch for: http://eventor.orientering.no/Activities/Show/1605
---
0 Kommentar
Kommentarer
Logg inn for å skrive en kommentar.