Postet av Bækkelagets SK - Orientering den 8. Jun 2016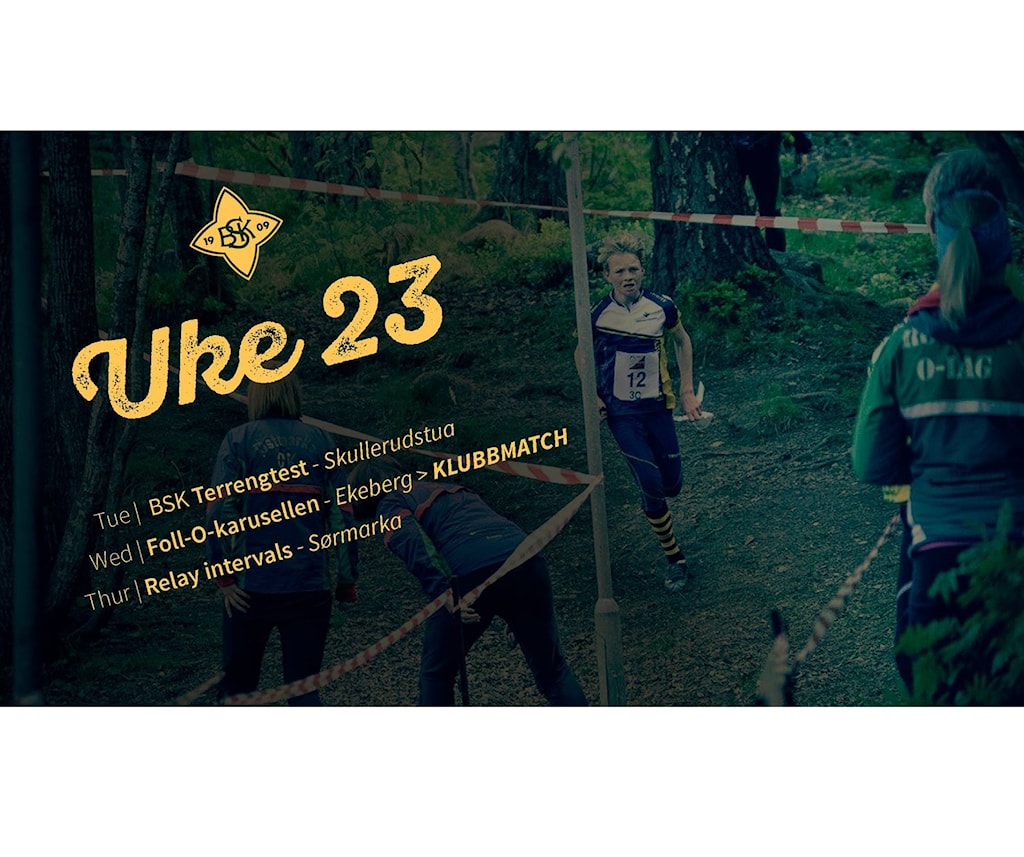 Terrengtest on Tuesday, Foll-o-karusellen on Wednesday, and last relay training before Jukola. Yes yes, so many things :) Plus with sun and a temperature cooler than last week. PERFECT CONDITIONS !!!
Wednesday Foll-O-karusellen is not only a race we organize, it's also the klubbmatch with Oppsal ! So please everybody come, so we can show how strong we are ! :)
Tuesday 07/06/2016 | TERRENGTEST
The traditional and mythical BSK Terrengtest. Come and challenge History itself !
The Terrengtest is back this Tuesday. The perfect session to evaluate your shape and your training so far.
We meet at 18h00 at Skullerudstua.
Bring your Emit brikke.
Wednesday 08/06/2016 | Foll-O-karusellen at Ekeberg : KLUBBMATCH vs Oppsal
The foll-O-karusellen is organized by us this Wednesday, at Ekeberg. Plus it's Klubbmatch with Oppsal, so everybody should join ! Children, youngsters, elite, elders, … Everybody join in for a sunny afternoon.
Start are from 18h00 at BSK office.
Thursday 09/06/2016 | Relay training at Sørmarka
Probably one of the last technical training before Jukola. And a relay one. So one not to miss !
We will go once more on Sørmarka, to get the most relevant from what we will encounter on the Jukola.
Intervals with forkings and differents start situations, in the most Jukolish parts of the map.
We meet at 18h30 at Sørmarka parking : https://goo.gl/maps/8VviVPee8vk
---
0 Kommentar
Kommentarer
Logg inn for å skrive en kommentar.